SUCCESS! 

Your Information has been received.
Thank you!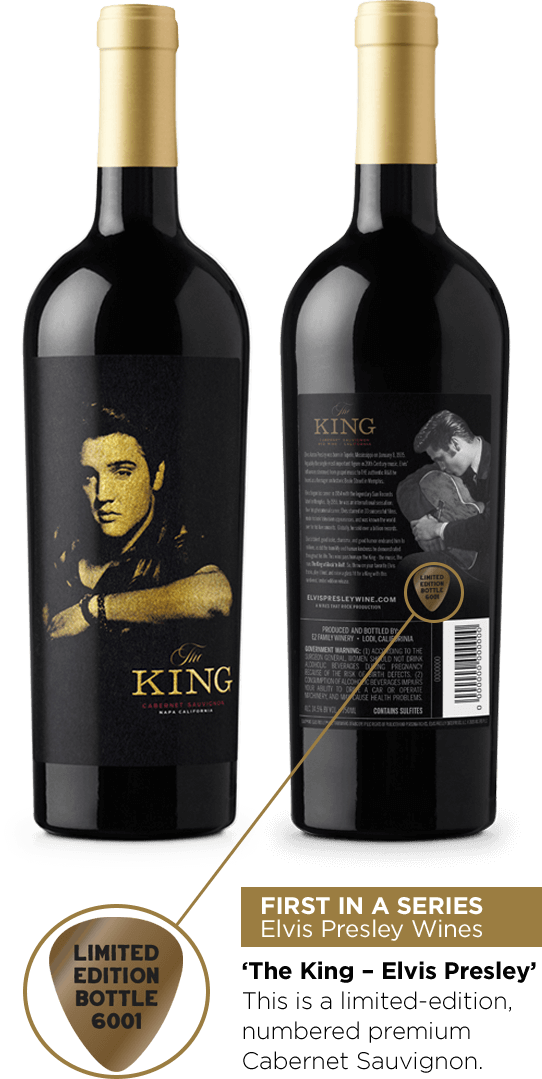 CELEBRATING ELVIS PRESLEY'S LEGACY
Coinciding with his 86th birthday, Wines That Rock (The Official Wine of Rock 'N Roll™) rolled out the red carpet and enlisted Brett Ehlers from E2 Family Winery to make a California Cabernet Sauvignon that pairs perfectly as an inaugural Elvis release.
This Limited-Edition, individually numbered bottle is a powerful, full-bodied wine that has rich flavors of blackberries, toasty oak, and espresso that merge with finely polished tannins for a long luxurious finish. Fit for a King!
In collaboration with Graceland, Elvis' estate and Wines That Rock, this release is a first in a series of wines exclusivel